"Be shepherds of God's flock that is under your care, serving as overseers - not because you must, but because you are willing, as God wants you to be; not greedy for money, but eager to serve; not lording over those entrusted to you, but being examples to the flock." (1 Pet 5:2-3, NIV)
Rev. Dr. D. Derrick West
Senior Pastor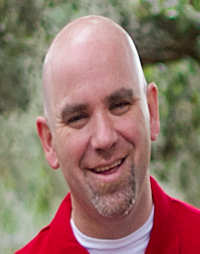 " And there was a young man named Eutychus sitting on the window sill, sinking into a deep sleep; and as Paul was preaching, he was overcome by sleep and fell down from the third floor and was picked up dead." (Acts 20:9-10)
What you see is what you get with Pastor Derrick. He married his bride, Dawn, in 2003 and together they have two awesome kids: Miller and Samantha. He's originally from Spartanburg, SC and is unashamed of all things Clemson. He has four great ministry passions: (1) Expository Preaching (2) Teaching (3) Writing and (4) Engaging in the first three with the congregation he loves.
He holds a Bachelor of Science in Christian Education and Youth Ministries from Toccoa Falls College; a Master of Divinity with a Specialization in Biblical Languages from New Orleans Baptist Theological Seminary; a Master of Theology in Old Testament and Hebrew (NOBTS); and a Doctor of Biblical Studies from Colorado Theological Seminary (Summa Cum Laude). An Examination of the Original Twelve Through The Lens of Narrative and Canonical Criticism was the title of his dissertation.
He is the author of The League of Pardoned Rebels (Ambassador's International Publishing Co.) and is currently writing another book on the Gospel of Mark.
Rev. Dr. Matt Parris
Associate Pastor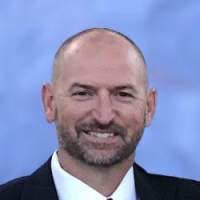 "I appeal to you therefore, brothers, by the mercies of God, to present your bodies as a living sacrifice, holy and acceptable to God, which is your spiritual
worship. Do not be conformed to this world, but be transformed by the renewal of your mind, that by testing you may discern what is the will of God, what is good and acceptable and perfect. "(Romans 12:1-2)
Matt is serving as associate pastor here at Genesis. He is a former youth pastor at First Baptist of Vero. He married his high school sweetheart, Heather, and they raised their two boys here in Vero, Ryan and Hunter Parris. A graduate of UCF and Life Chiropractic, Matt has also been practicing chiropractic since 2002. Matt has a passion for discipleship and seeing people transformed by the word of God.
Chris Glading
Director Of Youth and Family Ministries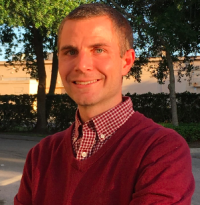 "Whatever you do, work at it with all your heart, as working for the Lord, not for human masters, since you know that you will receive an inheritance from the Lord as a reward. It is the Lord Christ you are serving." (Colossians 3:23-24, NIV)
A native of New Jersey, Chris graduated salutatorian from Baptist Regional High School in 2009. Relocating with his family to Vero Beach in 2011, Chris earned an Associate's degree in Biology and a B.S. in Business Administration with Summa Cum Laude honors from Indian River State College.
Chris began attending Genesis Church two years ago, serving as one of its youth leaders. He has a desire to grow and develop the children, youth, and family ministries of Genesis Church.
Chris also serves as Director of Programs and Publicity at Risk Takers for Christ, a non-profit ministry based in Vero Beach. He is also a Licensed Insurance Agent and an Investment Advisor. He enjoys spending time with his family, reading, playing sports, and calling Vero Beach his home.